WELCOME TO OUR WEBSITE ABOUT RESILIENCE
Our resilience is the result of our resilient habits. Resilience is measurable and we can develop its individual areas through key competencies. We all need resilience.
"Resilience allows us to achieve the highest level of ourselves in our personal and professional lives."

Karen Reivich, Andrew Shatte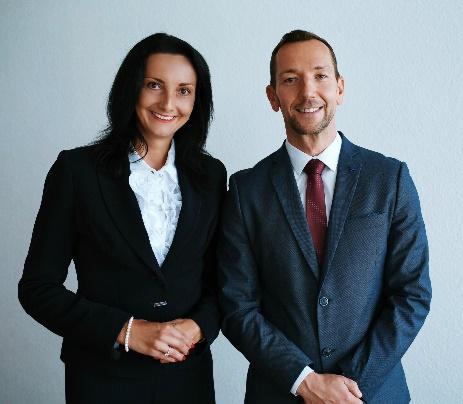 PhDr. Zuzana Čmelíková, PhD.
An expert in Leadership, Organizational Ethics and passionate about Resilience.
She realized her assignment projects at:
Matej Bel University
Jepson School of Leadership Studies, University of Richmond
Darden School of Business, University of Virginia
Boston University in Brussels.
Zuzana is an author of many publications in Organizational Ethics and Leadership. Her passion is resilience.
At present, she is a Head of Business School at PLUS Academia and leads training programs focused on Leadership, Resilience, and Ethics. She is a co-founder of reziliencia.sk
Since 2011 the Jepson School has welcomed visiting scholars to the Zuzana Simoniova Cmelikova Visiting Scholar Program in Leadership and Ethics. The program was made possible by a generous gift from Mr. and Mrs. Robert S. Ukrop.
"Our task is to realize what is really important and meaningful to us. I believe that not only our goals are important, but also the way we achieve them. The courage to live in congruence with our moral values is the heart of our resilience."
Mgr. Luboš Jagelek
After graduation from university (natural sciences), he stayed more than 20 years in business, mostly in Carrefour, Metro and Jednota, where he held the positions of Sales Team Manager, Wholesale Director and Director of Sales and Operations.
He worked with teams of 200 – 450 employees on common operatives, as well as on the projects of customer strategies, educational programs for employees, marketing.
Luboš is passionate about psychology, neuroscience, neurobiology, healthy foods and various techniques of resilience.
"I am fascinated by concept of resilience, because via this knowledge we can consciously develop our own resilience . The study of resilience gives us practical guidance on how to unlock our potential in personal and professional level. For me personally, resilience is my life philosophy."
We are looking forward to meeting you personally at Resilience Festival 2019!